The SF10 SeatFrame optimally secures 2-, 3-, 4- or 6-slot chassis and/or a notebook onto a car seat for portable measurements. It consists of machined aluminium sections which can be adjusted to optimally secure the chassis and/or notebook onto the seat. To prevent sideways movement, the side and rear sleds can be adjusted to best hug the seat.

The RM04, RM06 and RM10 RackMounts are compact, machined aluminum Rack Mounting Kits which house 4-, 6- and 10-slot DECAQ chassis in 19 inch racks. Each chassis is uniquely recessed in their related RackMount to ensure all cables are contained behind the rack's front face.
These cables can then be routed to the left and right of the chassis. At the rear, a horizontal brace provides a mounting point for cable connector flanges should this be required.
Designed to change the way you approach your measurement workday, the DOCKQ and
External MICROQ Batteries streamline your network integration and power management.

Dock your MICROQ and your External MICROQ Batteries onto the DOCKQ to charge and share data, giving you complete control of your power and data management.
This versatile maintenance station is especially useful when charging External MICROQ Batteries while you are using your MICROQ, ensuring increased uninterrupted measurement time.
2 x charging bays for:
2 x MICROQs OR
1 x MICROQ Battery and 1 x MICROQ OR
2 x MICROQ Batteries

Hot-swap your External MICROQ Batteries for increased uninterrupted operation.
Each External MICROQ Battery (Li-Ion) adds a capacity of 40 Wh, providing an additional 1.5 - 2 hours of active use. Hot-swap your External MICROQ Batteries for all day operation.
Personalize your data acquisition system with tailor-made testing enhancements for a comprehensive measurement solution.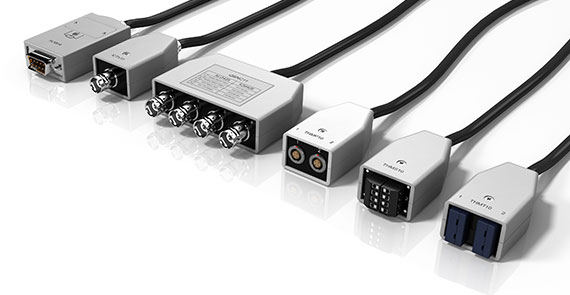 SUB-MODULES
A SubModule is sometimes required to provide a specialized interface to a sensor. A SubModule personalizes a Module to integrate into your unique measurement architecture by, for example, adapting a Module's connector to create a final interface to a sensor or providing features such as cold junction temperature sensing.