Intelligent instruments, ready to connect
All QuantusSeries instruments come loaded with embedded software for what we believe to be the essentials - set up, calibrate, trigger, monitor and more. From out-of-the-box solutions to tailor-made language independent approaches, find your solution here.
Whether you choose to interface directly with our instruments or prefer a fully integrated software package, we have the versatility to complement any specific hardware-software combination.
QuantusSeries instruments store data in open and accessible formats, increasing adaptability and allowing you to choose how to process and manage your data.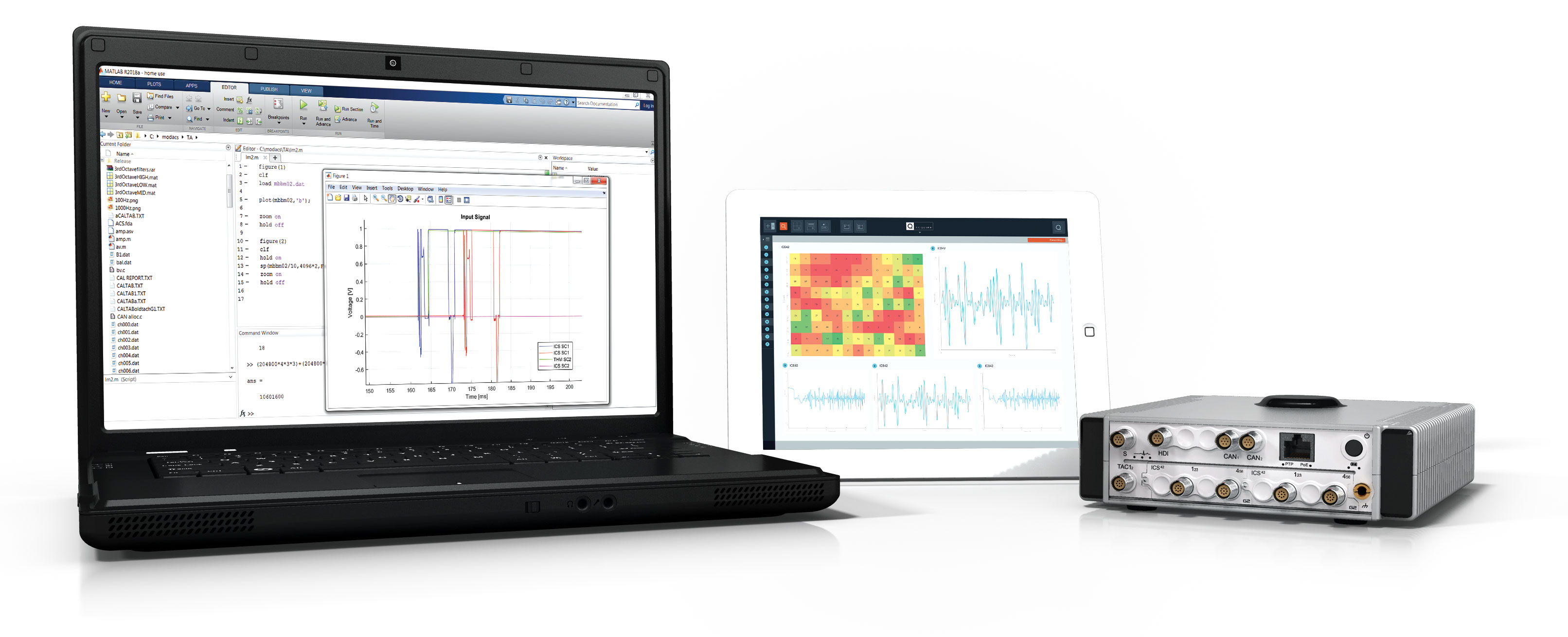 ASAM ATFX - This file set contains a self describing XML file and efficient binary data storage
MATLAB binary - directly usable in your MATLAB environment
Universal file format
CSV
Embedded Open Software
LANGUAGE INDEPENDENT.
CUSTOM MADE BY YOU.
Traditional approaches for interfacing software and measurement instruments require complex programming with hundreds of definitions and function calls. In contrast, QuantusSeries instruments use a modern, standards-compliant RESTful interface. This allows our customers to be faster to market with less investment and more reliable applications. QSERVER is our intelligent interface springboard to launch your great idea.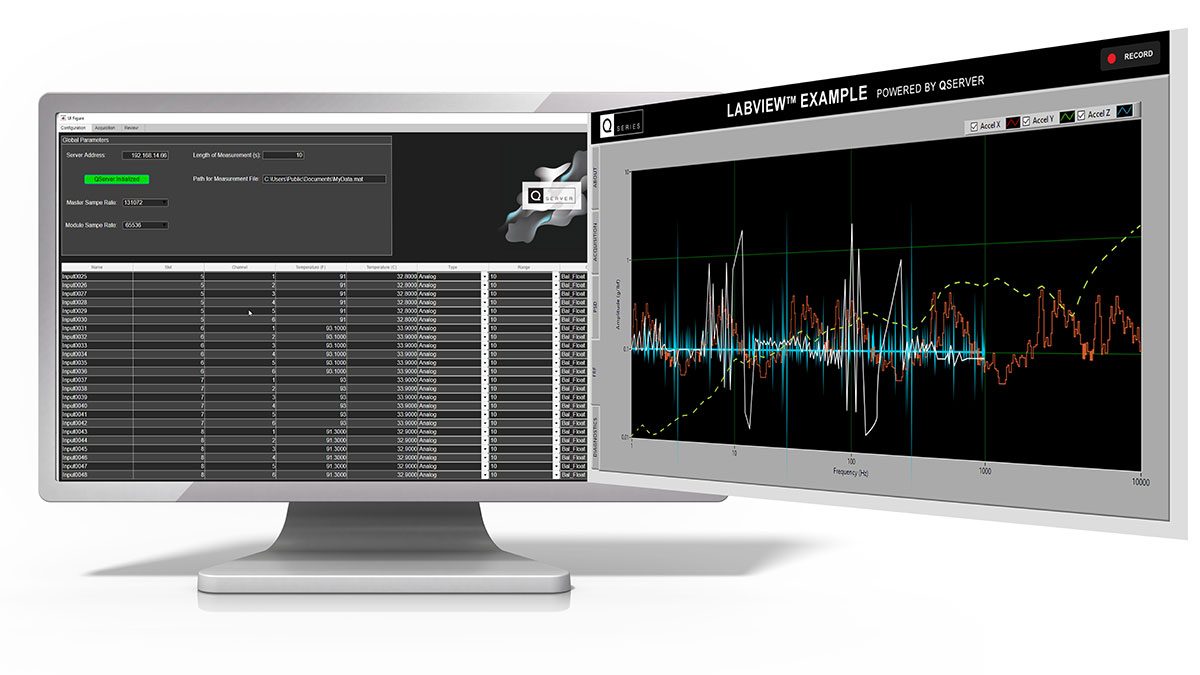 It's Live
Embedded Easy Acquisition

Intuitive app for configuring, calibrating, monitoring and measuring. Can connect remotely to instruments for cordless operation. Embedded and included on all QuantusSeries instruments, QACQUIRE configures, controls and monitors your measurement in a modern and effortless way.
OEM PartnerNetwork
PROFESSIONAL TARGETED SOFTWARE