Far more than simply another small data acquisition system.
Whether you need an out-of-the-box system or a solution that can integrate into a larger landscape, the MICROQ provides this and more. With robust design that gives you laboratory quality measurements without keeping you there, the hand-held 2-18 channel MICROQ impresses with a simplified approach to measurement.
Sustainable, forward-thinking solutions to withstand fluctuations in technology.
Stable yet versatile, the MICROQ offers features such as the ability to both record in real time and store data for playback, the capacity for truly portable applications with a built-in battery and SSD, and unrivalled signal conditioning modularity for whatever the day might have in store.
By incorporating standards such as PCIe, Power over Ethernet and PTP IEEE 1588-2008, the MICROQ ensures longevity of investment and guarantees relevance in our clients' ever changing and highly competitive markets.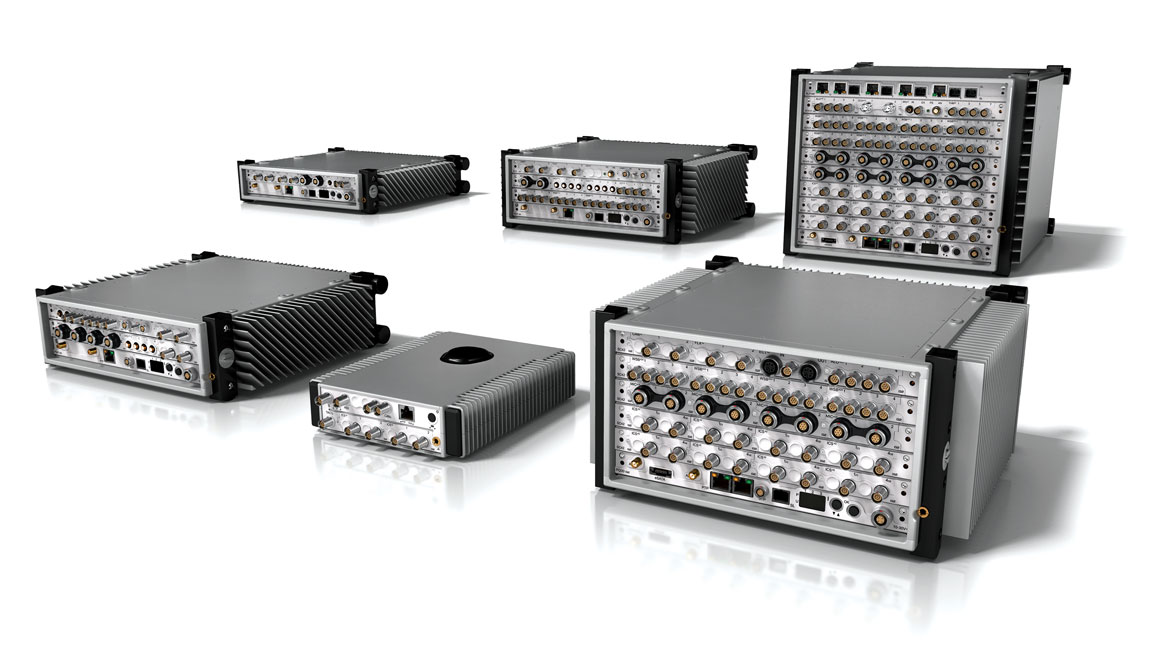 We saw the need for a system that doesn't force our customers to choose between quality and simplicity, and inspires them to be confident in tackling new measurement scenarios in dynamic data acquisition.
Powerful yet simple. Designed to be used by both experts and beginners, the MICROQ's intuitive workflow, unrivalled signal quality and accessible open data formats create a fresh, user-friendly approach to laboratory quality portable measurements, with better and faster results.
Refusing to sacrifice crucial features in favour of reduced size, the MICROQ is far smaller than other equally powerful systems while still proudly providing incredibly high data quality.
Equipped for any Measurement Scenario
From Entry-Level to Advanced
The MICROQ range provides a balance of high-quality data, size and affordable price.
Different MICROQ options are available to minimise your investment. Options range from MICROQs perfectly suited for laboratory applications that require non-modular signal conditioning channels, to MICROQs that provide the same laboratory quality along with portability for field measurements.
No investment is ever wasted on a MICROQ, as it can synchronize with other systems or incorporate new QModules as your needs develop. No other system today can compete with this.
Accessible Open Data Formats
YOUR DATA BELONGS TO YOU
QuantusSeries hardware stores data in open and accessible formats, increasing adaptability and allowing you to choose how to process and manage your data.
CLOUD CAPABLE
Tight integration with cloud or enterprise environments allows access to a host of monitoring, processing and storage solutions.
Smart Setup and Control
Using a smart device interface, you can set up your system, control your measurements, review / playback completed measurements, and more.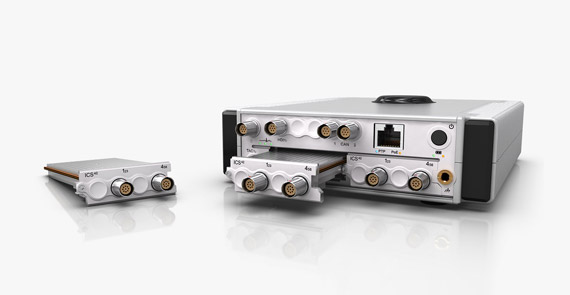 Unrivalled Signal Conditioning
Enjoy high-quality modular signal conditioning with QModules that can be used on any QuantusSeries or PAK MKII system. With sampling rates of up to 1 MSa/s, QModules compatible with the MICROQ provide unrivalled signal conditioning quality in any situation.
Robust Lab Quality Portable Measurements
The MICROQ boasts a robust design that provides laboratory quality measurements suitable for any application. With the MICROQ, you get a troubleshooter, recorder and a system equipped for laboratory applications, all in one device.
Its robust design includes an ambient temperature range of -20 °C to 50 °C (-4 °F to 122 °F), a sealed chassis for dirty environments, conduction cooling, a design specified for shock and vibration environments, battery power, the choice between PoE Ethernet or Wi-Fi connectivity and built-in data storage.
Longevity of Investment
Since 1984, our data acquisition hardware has led longevity of investment in the market. Forward thinking design has allowed our systems to withstand rapidly advancing technology while maintaining a sustainable foundation. The MICROQ provides high-quality signal conditioning, modularity within the system and between it and our larger DECAQ systems.
Interested? Let our sales team help you build your own.
Request a discovery call to find out more about our products. Let us guide you through building a system specifically designed for your unique measurement requirements.
Read more
CLICK ON THE LINKS BELOW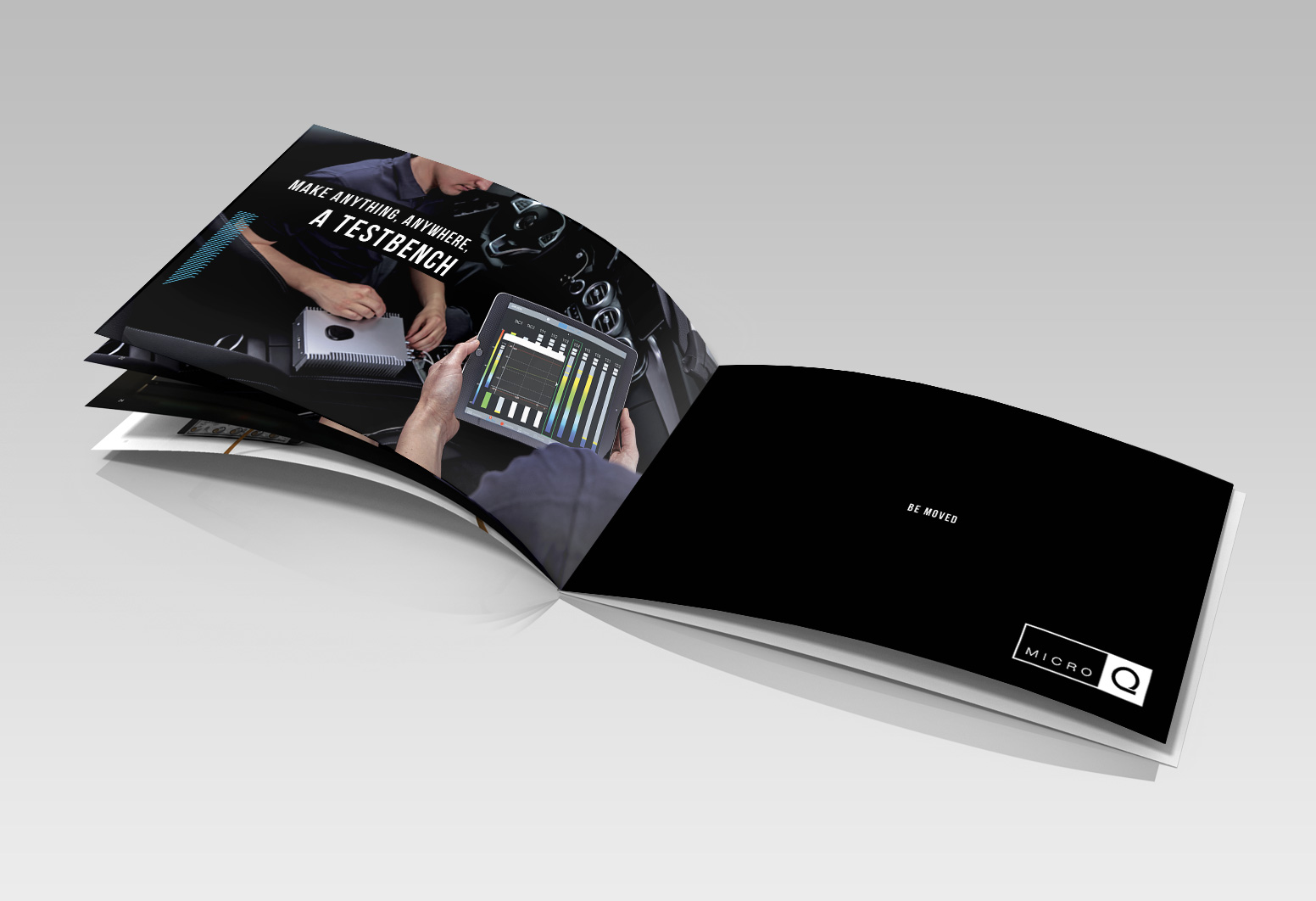 The MICRO
Q


Story

Mobility Defined. Find out how the MICROQ is changing the measurement landscape.

Brochure
MICRO
Q

Features and Specifications

Skip the story and go straight to the facts: find the MICROQ line's Features and Specifications here.

Brochure
Our Global Partners
USA
Mecalc Technologies Inc

Atlanta USA

Müller-BBM VibroAkustik Systeme Inc

Michigan USA

Sage Technologies

California USA
South Africa
Mecalc (Pty) Ltd.

SOUTH AFRICA

+27-12-682-9000

PO Box 7958 | Centurion | 0046

Mecalc Manufacturing (Pty) Ltd.

SOUTH AFRICA
Germany
Müller-BBM VibroAkustik Systeme GmbH

GERMANY



Scandinavia
Müller HRM Engineering

SWEDEN



South Korea
Müller-BBM VibroAkustik Systeme Korea Ltd

SOUTH KOREA



Turkey
BİAS Mühendislik Ltd. Sti.

TURKEY