Modular Signal Conditioning
Using the same stable modular platform, QuantusSeries provides advanced signal conditioning supported by powerful circuitry and data handling capabilities. Our highly accurate, interchangeable signal conditioning Modules achieve high-speed data acquisition with the highest analog and digital signal quality, translating into a high dynamic range with low noise performance and distortion.
Each Module is optimized for a specific task while some combine different functions in one Module. Our range of Modules are continuously under development to accommodate new features and the latest technologies.
Ensuring compatibility and lasting value, Modules can be swapped and utilized according to the measurement need of the day and are compatible with all QuantusSeries instruments.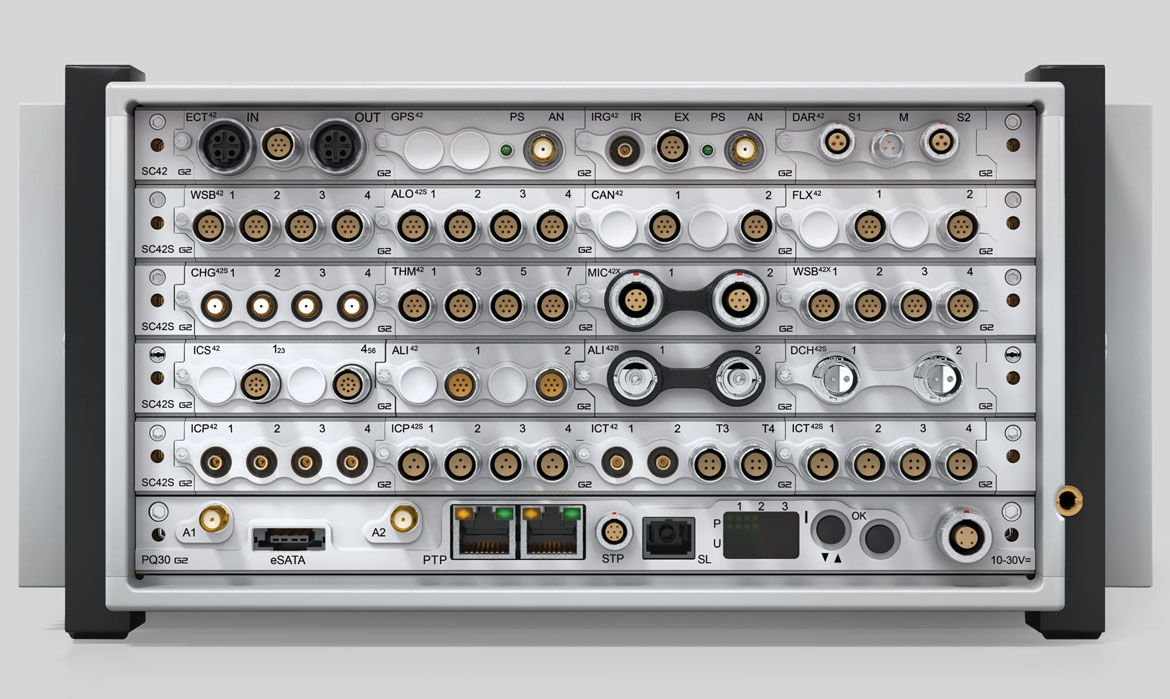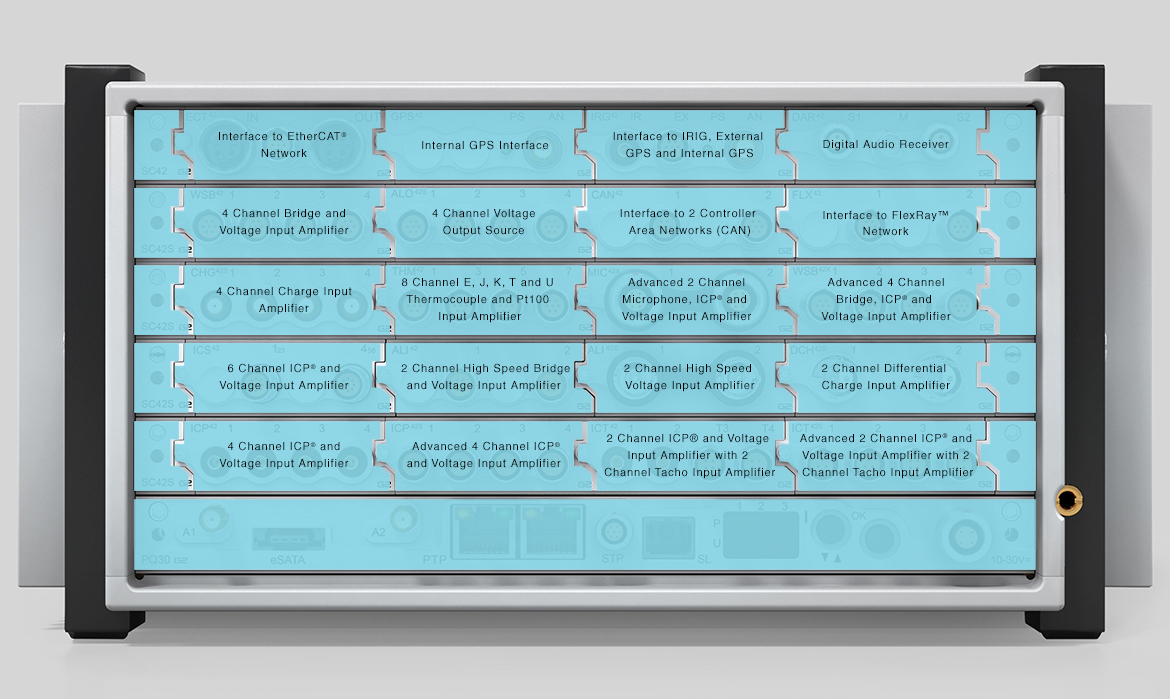 50 V galvanic isolation from one Module to another | Automatic internal calibration capability | All settings are software configurable
Excellent signal to noise performance | Excellent spurious free-dynamic range, total harmonic distortion and crosstalk
Finely tuned for the best performance at the lowest possible power | Protection to accommodate both transient and continuous over-voltages
Strong Electromagnetic Interference (EMI) screening for lower noise floor | Firmware protection from excessive external EMI events
Low power consumption
TO OUR RANGE OF SIGNAL CONDITIONING AMPLIFIERS
Lasting value provided by modular, high-quality signal conditioning
Simply add more Modules to increase channels in a particular system or to support a new sensor. Adding new Modules as the need arises allows you to benefit from consistent improvements like finer performance balances, higher dynamic ranges, higher sampling rates, improved analog quality and lower noise and distortion.
Our standards-based concept protects the compatibility of Modules for use on all QuantusSeries instruments, ensuring a long-lasting investment through stable yet adaptable high-quality signal conditioning.