MECALC Technologies Shines at IMAC 2020
Showcasing our new innovations, the MECALC Technologies USA team had a great reception at the IMAC XXXVIII 2020 Conference that took place from the 10th to the 13th of February 2020. Our booth and lounge made quite an impression and invited like-minded people to get a glimpse of some exciting new projects currently in development, which include new high-speed hardware as well as software applications.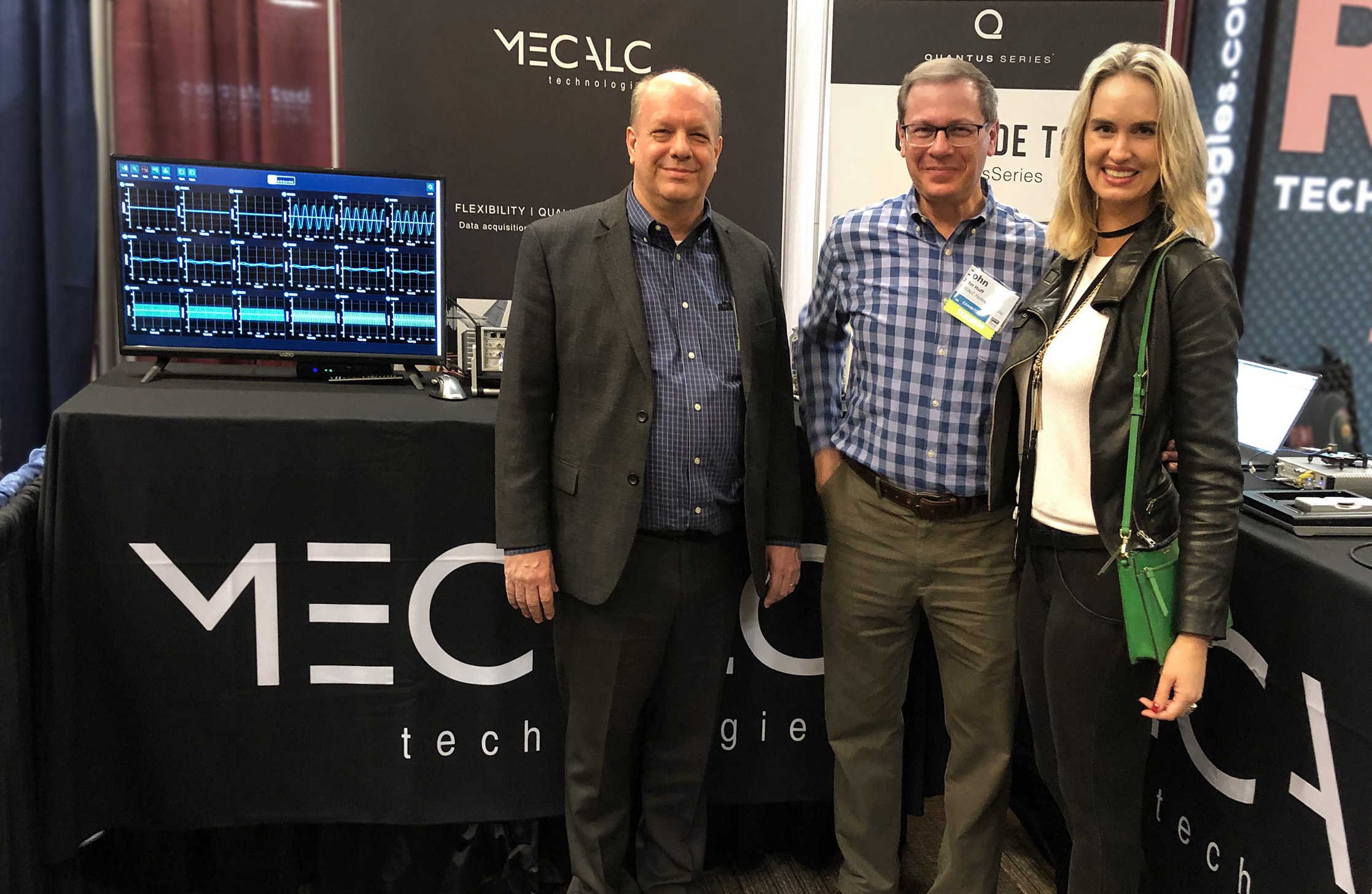 In particular, these upcoming software applications allow end users to use our instrumentation with their preferred software integration (MATLAB, LabVIEW, Python, C# or C++) and provide a fresh and modern approach to hardware-software integrations in data acquisition. Our RESTful interface, QSERVER, and acquisition application, QACQUIRE, provide the most flexible platform available in the market to support any sensor type.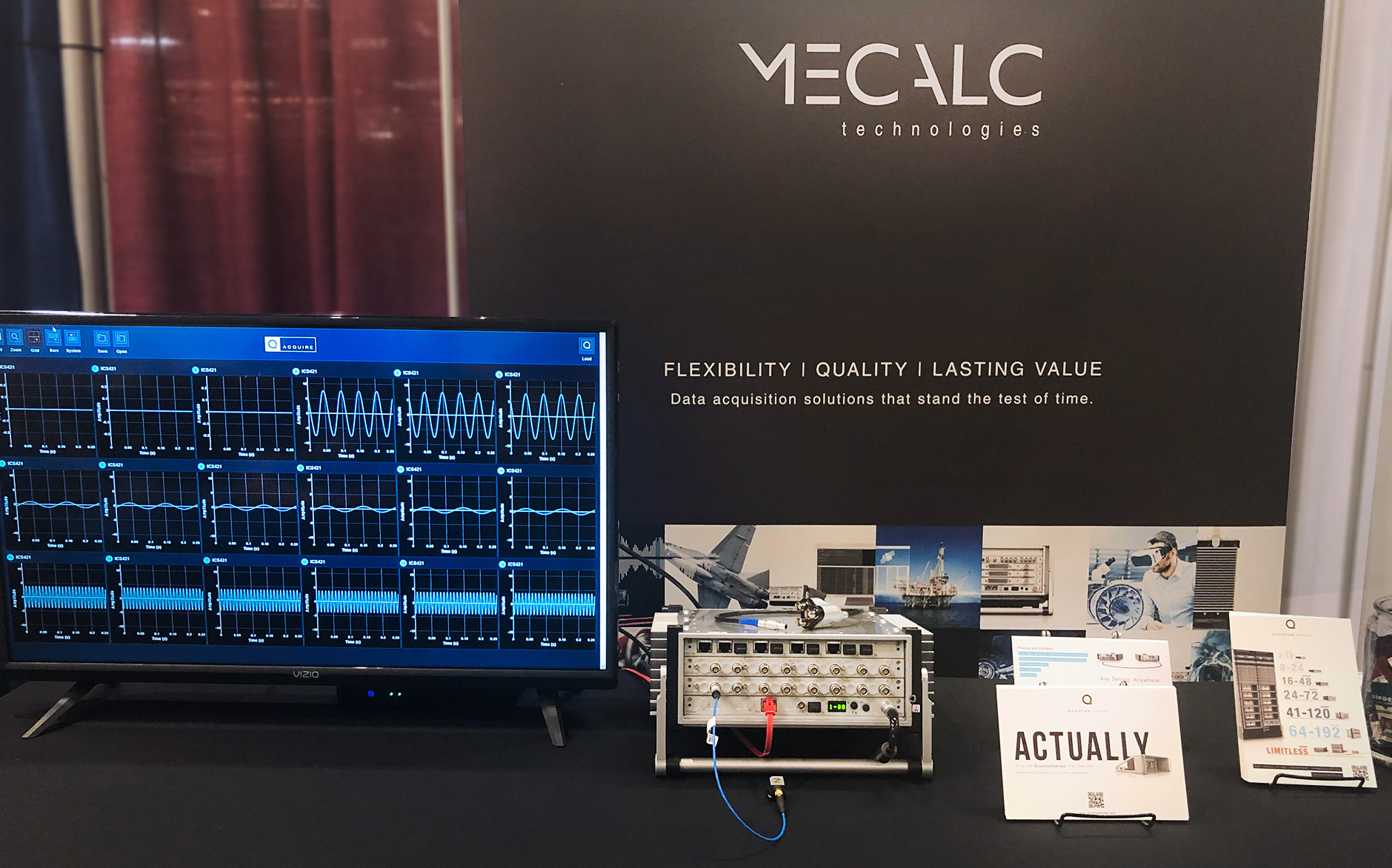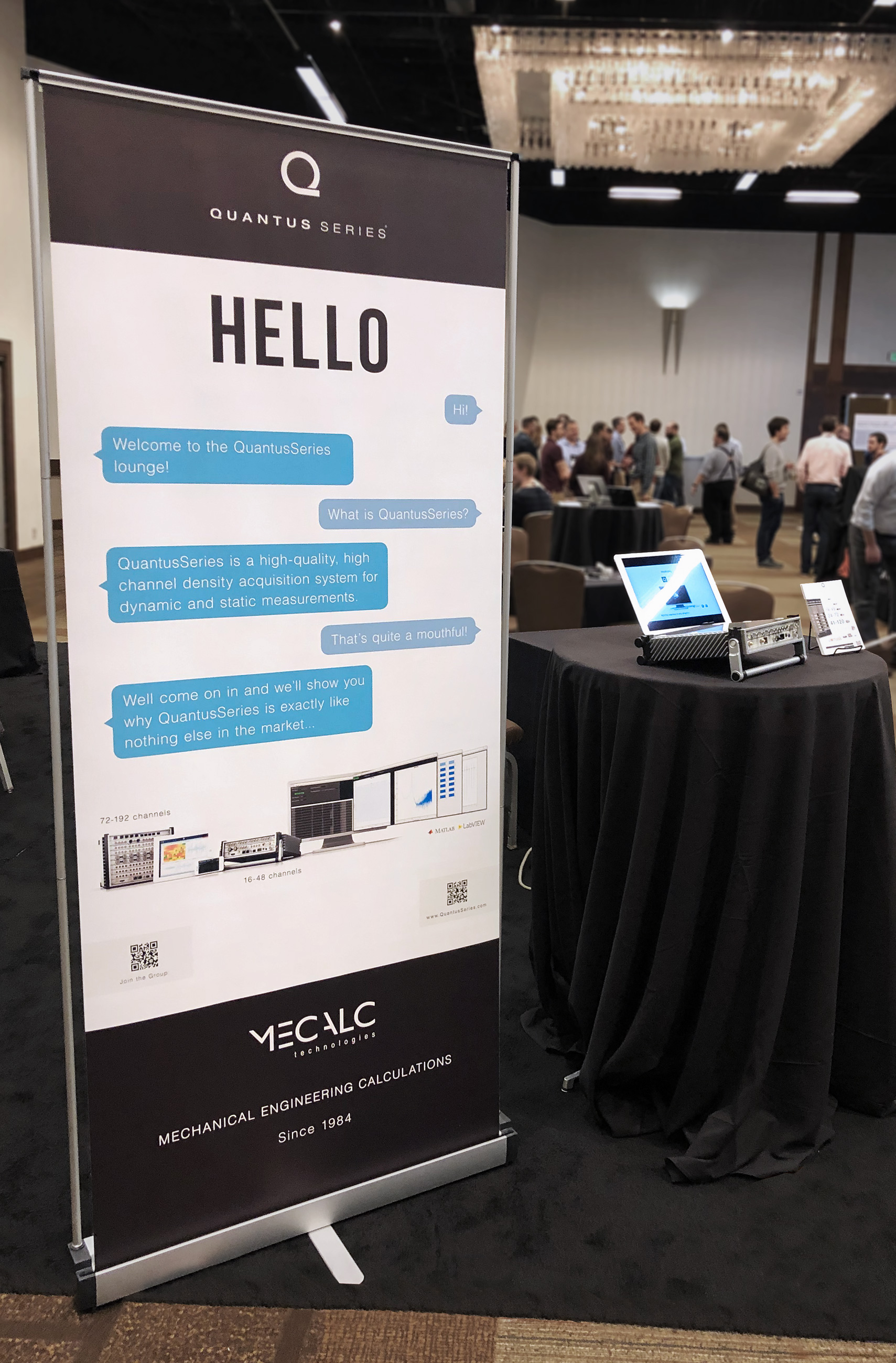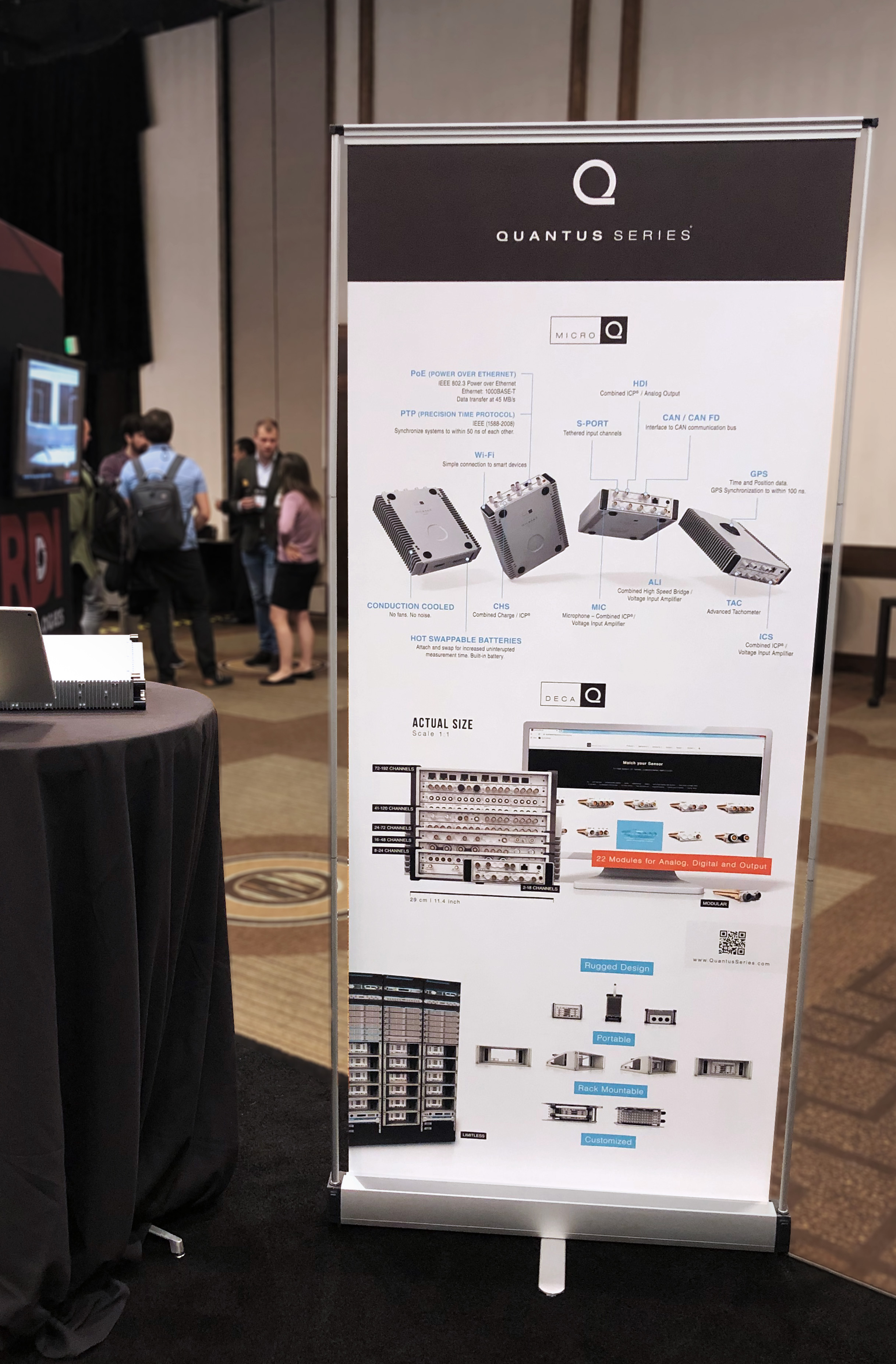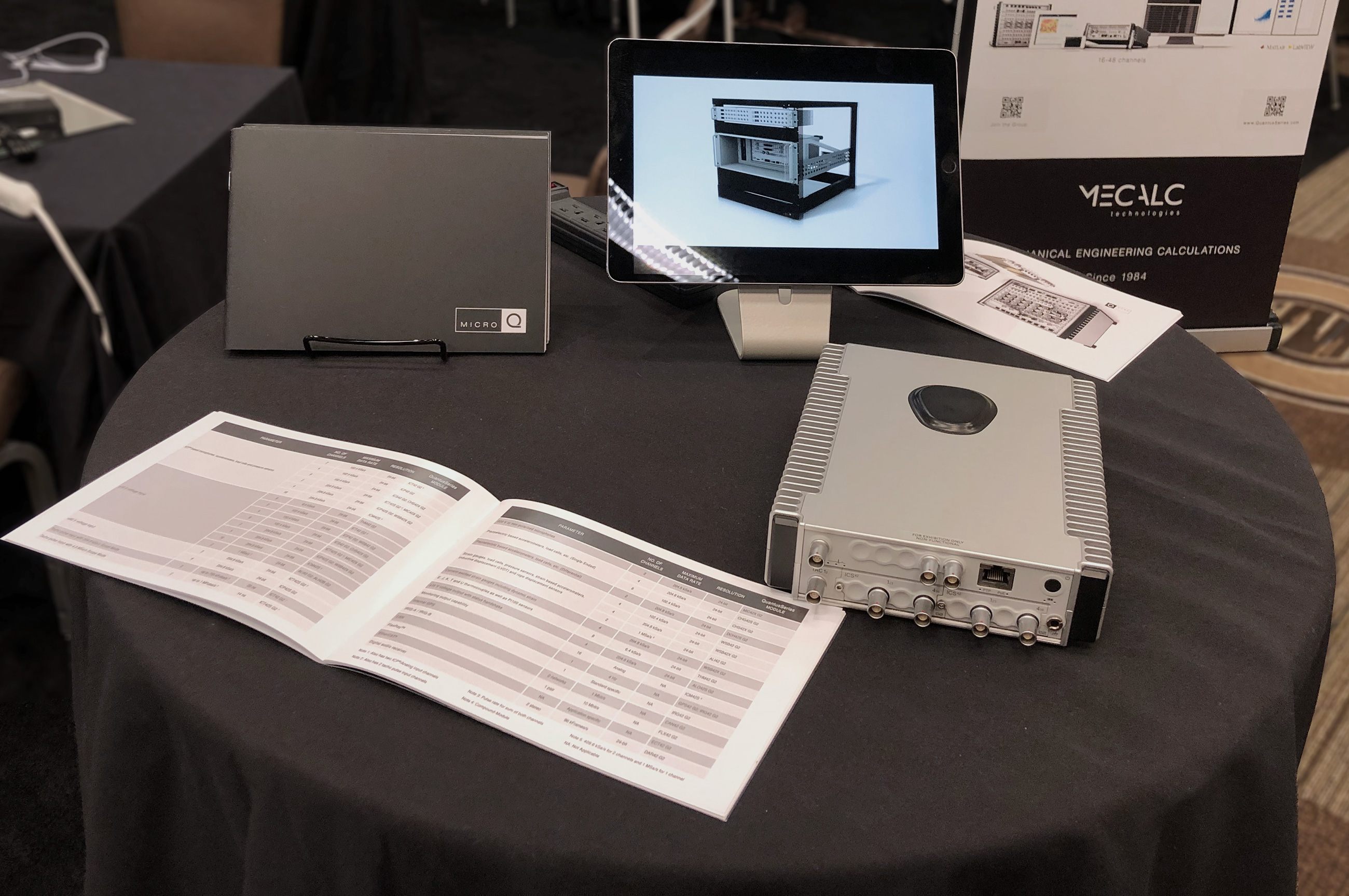 We're passionate about sharing our technology and it was a pleasure to showcase our latest innovations.
If we missed you and you're interested in finding out more, connect with us to find out more about how our instrumentation can partner with your software solutions.
Connect with us
Tell us about your application